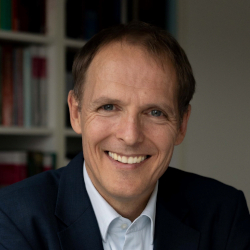 Prof. Dr. Stefan Kröll
Professor Dr. Stefan Kröll is Professor for International Dispute Resolution and Director of the Center for International Business Resolution. In addition, he is a visiting professor at the School of International Arbitration at CCLS (Queen Mary, University of London) and has acted as an advisor and consultant for the relevant organizations of the German Government (GIZ, IRZ) and USAID in various countries.
Since 2012 Stefan Kröll is one of the directors of the Willem C. Vis Arbitration Moot Court, the leading student competition in the fields of international commercial law and arbitration with more than 350 participating Universities.
UNCITRAL has retained him as one of the three experts to prepare the Digest on the Model Law on International Commercial Arbitration.
Stefan Kröll has been a Visiting Fellow at NYU School of Law (March 2012 and September 2018) and Cambridge University (academic year 2014/2015).
Professor Kröll is an internationally operating arbitrator in all areas of national and international business law including the involvement of state parties. He has acted as arbitrator or emergency arbitrator in over 90 cases and is regularly listed as one of the leading arbitrators in Germany (Band 1: Most in Demand Arbitrators; Arbitration Practitioner des Jahres 2017).
Stefan Kröll's publications include several internationally renowned monographs, treatises and commentaries, as well as a considerable number of articles in international journals.