Download PDF
We are delighted to welcome you to the 5th edition of the Dispute Resolution in M&A Transactions conference.
To facilitate your participation in the conference we have prepared a set of information that may prove useful when arranging your visit to Warsaw.
1. Conference dates and venue
Dates: 23 – 24 May 2019
Venue: Conference Center POLIN, 6 Anielewicza St.
00-157 Warsaw, Poland
https://www.polin.pl/pl
2. Official Conference Gala Dinner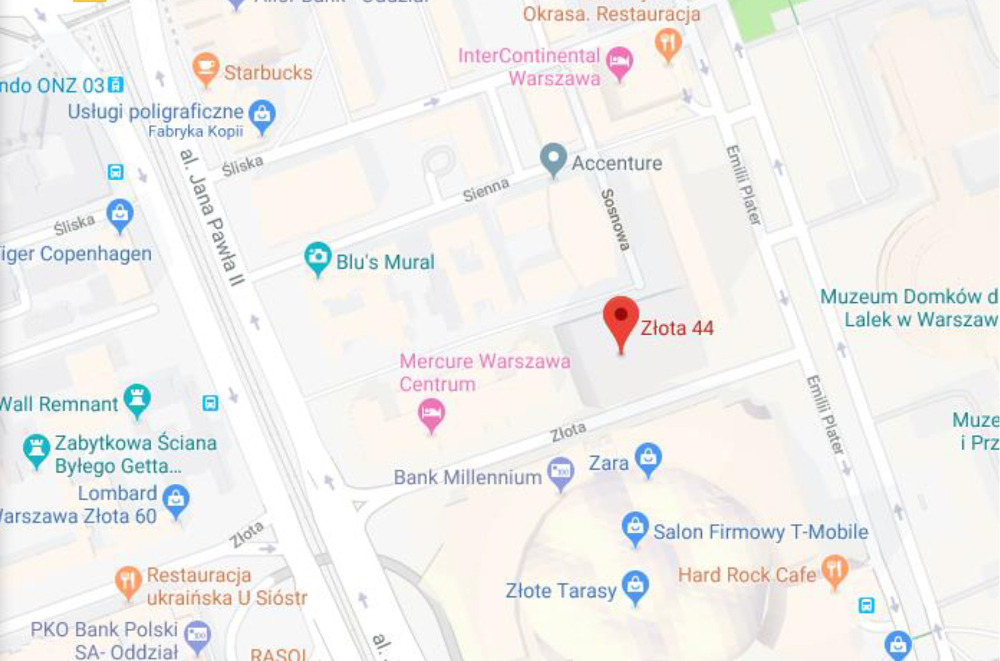 Date: 23 May 2019
Venue: Złota 44 Apartments
Participation in the Gala Dinner costs an additional 120 euros.
You can find the registration link below:
http://disputeresolutionmaconference.com/register/
4. Travel Arrangements
Conference venue is located in the very city center within few minutes' drive from the Warszawa Centralna as well as Warszawa Śródmieście Railway Stations. Public transport: Warsaw Chopin Airport is located only 10 km away from the city center. It is possible to reach the city centre of Warsaw from the Chopin Airport by public transport. The Chopin Airport is linked to Legionowo and Sulejówek Miłosna (through the city centre) by a railway service. The service is operated by two companies: Szybka Kolej Miejska – SKM (Fast Urban Railway) and Koleje Mazowieckie (Masovian Railways).
Suggestions may be found here
Language change through the settings

Taxi:
Taxis are widely available at the airport. We advise that you only use taxis recommended by the airport authorities. Those can be found at the first lane just outside the arrivals terminal. Depending on traffic it may take anywhere between 20 to 45 minutes to get from the Chopin Airport to the city center.
For more information please visit (access tab): https://www.lotnisko-chopina.pl/en/index.html
We are looking forward to welcoming you to Warsaw!
The Dispute Resolution in M&A Transactions Conference Organizing Team